IIAS Education Group has excelled by its distinctive alliances at the domestic and international level, an area of focus that is central to its mission. IIAS has established a close relationship with the following institutions and educational bodies of global repute.
Our Affiliations
Maulana Abul Kalam Azad University of Technology (Formerly WBUT)
A Government of West Bengal initiative, MAKAUT(Best Government affiliated colleges) serves as a Centre of Excellence in teaching and research in technology and management field. IIAS School of Management Siliguri, as an affiliate college of MAKAUT offers full-time programs in Hospitality & Management.
International Alliances
Taylor's University, Malaysia
Since its inception in 1969, Taylor's University has become one of Malaysia's most successful and reputable private higher education institutions. Taylor's was voted the Most Popular Private College and/or University in Malaysia for two consecutive years in 2008 and 2009. In 2010, Taylor's University was rated 'Tier 5: Excellent' by the Ministry of Higher Education.
IIAS School of Management has entered into a landmark partnership with Taylor's University – School of Hospitality, Tourism & Culinary Arts (TCHT) to provide the highest standards of international hospitality programs in India. TCHT is the ONLY college in Malaysia to have received the coveted Tier 6: Outstanding rating by the Ministry of Higher Education for the best quality in teaching and learning of the hospitality and tourism discipline in Malaysia.
IIAS & Taylor's also facilitates faculty exchange and student mobility pathways..
Université de Toulouse, France
Established in 1229, Université de Toulouse is one of the largest public universities in France with a highly sought-after degree in Tourism & Hospitality. IIAS School of Management offers validation pathways for it's students in collaboration with the University of Toulouse (UOT) and Taylor's University.
A quality review committee, comprising academics from IIAS School of Management, Taylor's & Toulouse, is established for quality assurance and moderation of the standards of the hospitality programmes. Students receive an International certification from the partner institution in France, upon successful validation.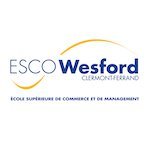 ESCO Wesford School of Commerce, France
IIAS has student exchange programs with ESCO Wesford School of Commerce in Clermont Ferrand, France.
Located in the home of Michelin, ESCO Wesford's industry integrated Baccalaureate programs in Business Management, has been providing the best opportunities to both students and industry.